11.15.2006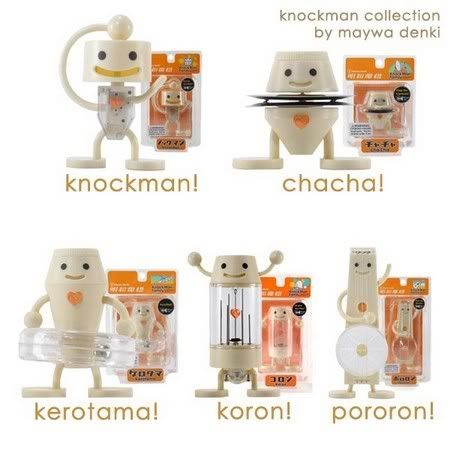 maywa denki :: knockman collection :: windup toy instrument people!
i saw these last friday at the san francisco zeum toystore near the sfmoma + got to try them out.
gradon
of
designboston
has this picture on his curbly clippings page. i just signed up for
curbly
. sign up + invite me as your friend. it's myspace for home decoration + remodeling.
by
~mod*mom~
at
15.11.06
©
2 Comments:
I found these cute li'l guys on Unicahome. These would make great Christmas presents!
bloody hell, i sucuumb, my home from herein will house cute things!
"i'm so sophisticated" aspirations be durned.