11.05.2006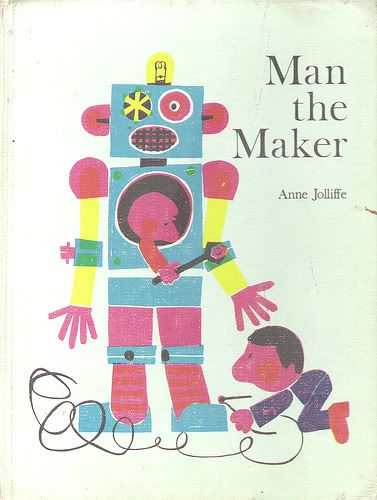 man the maker 1967 :: i wish i knew the illustrator's name. i lOVE this.
via suziehomaker
by
~mod*mom~
at
5.11.06
©
5 Comments:
I love these illustrations!

xx
there is an Anne Joliffe credited as one of the animators on the Beatles "Yellow Submarine" film, so maybe it's the same person & she did the illustrations for the book, it would tie in with the date (1967).
i bet you're right dom!
xx florence!
modmom, the book was written and illustrated by Anne Jolliffe. dom was right on the money! I was so excited when I found the book at a local thrift shop...Love your blog! Suzyhomemaker
thank you suzyhomemaker!
anne jolliffe is my new favorite!
i'm going to check out your blog now suzy!